Cloud Backup and Recovery for Oil & Gas Companies
Assured protection, restoration and preservation of critical company data.
Email Backup Protection for Oil & Gas Company Data
With the rapidly increasing use of data systems across both Operations Technology (OT) and Information Technology (IT) in the oil & gas industry, having assured cloud backup protection for that data is more important than ever.
The risks to oil & gas firm data, and subsequent operations, have also rapidly expanded. Malware, cyber threats, accidental or malicious data deletion and systems failures across diverse data and geographic environments mean protecting and preserving data has become much harder. This is why Dropsuite engineered a cloud oil & gas data backup, archiving and restore solution from the ground up that protects email communications data while also meeting regulatory compliance
needs.
According to a Ponemon Institute/Siemens Corporation survey on cyber security:
68% of respondents said their operations have had at least one security compromise in the past year
61% of survey respondents said their organization's industrial control systems protection and security is inadequate
61% said their organization has difficulty mitigating cyber risks across the oil and gas value chain
59% believe there is a greater risk in the OT environment than the IT environment
Only 41% of respondents said they continually monitor OT infrastructure to prioritize threats and attacks
Clearly, there is a gap between the ability to protect OT and IT from risks, and the increasing danger of this risks on operations, infrastructure and critical business data.
The only way to truly assure oil & gas company data protection is with a comprehensive email data backup, restore and archiving solution that enables complete data protection while providing the ability to perform an almost instant response to a data disaster.
Data Loss and Oil & Gas Companies
The risks from data loss to oil & gas companies go far beyond a lost corporate email or related resources. Because of the rapid increase in moving OT and IT systems to digitized platforms including IoT, cloud, hyper cloud and artificial intelligence solutions – data loss is potentially catastrophic to business continuity.
The risks from email data loss in the oil & gas industry include:
Exploratory information
Production information
Vendor, partner and acquisition target data
Financial and organizational data
Operational information
Details on drilling sites
Field production information from sensors
And much more
How Dropsuite Helps Protect Oil & Gas Company Data
Dropsuite provides state of the art email communications backup and archiving solutions to help oil & gas companies keep data safe, secure and protected. Our engineers built a cloud-based solution from the ground up to efficiently and securely backup, store, preserve and if necessary, easily restore data at a moment's notice.
Dropsuite provides easy-to-use, secure, and scalable email backup and recovery tools oil & gas companies can use to easily automate backups of data multiple times per day, no matter where across the globe the data may be stored.
Oil & Gas Company data dangers come from an ever-increasing number of risks, including:
Accidental or malicious deletion by employees
Ransomware and cyber attacks
Operations sensor failures
Cross geographic and platform server or hard drive failures
Lost data from BYOD devices in the field and offices
Worms, viruses or other operations or IT bugs
Unlike other businesses, oil & gas companies are particularly prone to lost downtime caused by data disruptions. Data disasters, even temporary ones, can cause a domino effect across the entire production chain – which can be catastrophic to both equipment and personnel.
Oil & gas companies have invested heavily in digitizing and modernizing the OT and IT systems. The use of IoT, intelligent controls and systems and remotely operated infrastructure demands continuous data availability. However, there are still many legacy systems that are connected to older technologies such as hardware, servers and data storage solutions that can easily fail or be corrupted.
Dropsuite provides email data protection with a cloud backup and recovery solution for oil & gas company data with a very low cost-per-seat license, coupled with the highest level of encryption to ensure data is secure both in transit and at rest.
Even better, our state-of-the-art backup and archiving solutions meet government, industry, and IT regulations such as:
GDPR
SOC 1, 2 and 3
FISMA, DIACAP and FedRAMP
DOD CSM Levels 1-5
PCI DSS Level 1
SO9001 / ISO27001
ITAR
FIPS 140-2
HIPAA
NIST
How can Oil & Gas decrease cyber threats?
Look at security holistically
Data security is more than simply employing encryption techniques; security is threat mitigation training, simulated breach testing, deploying anti-spam tools, and of course, backing up your data.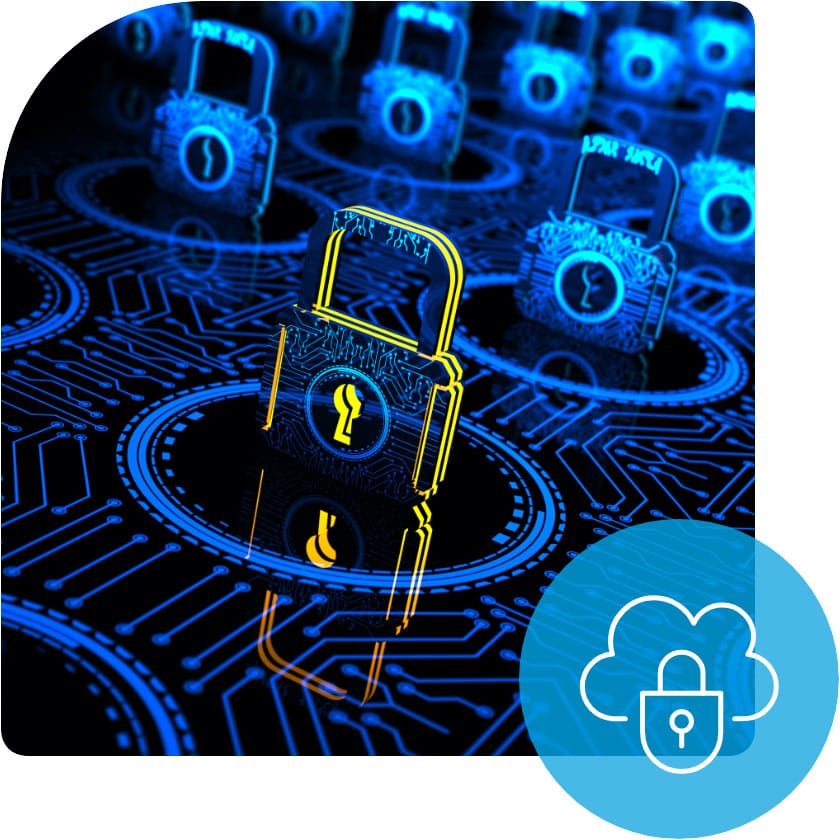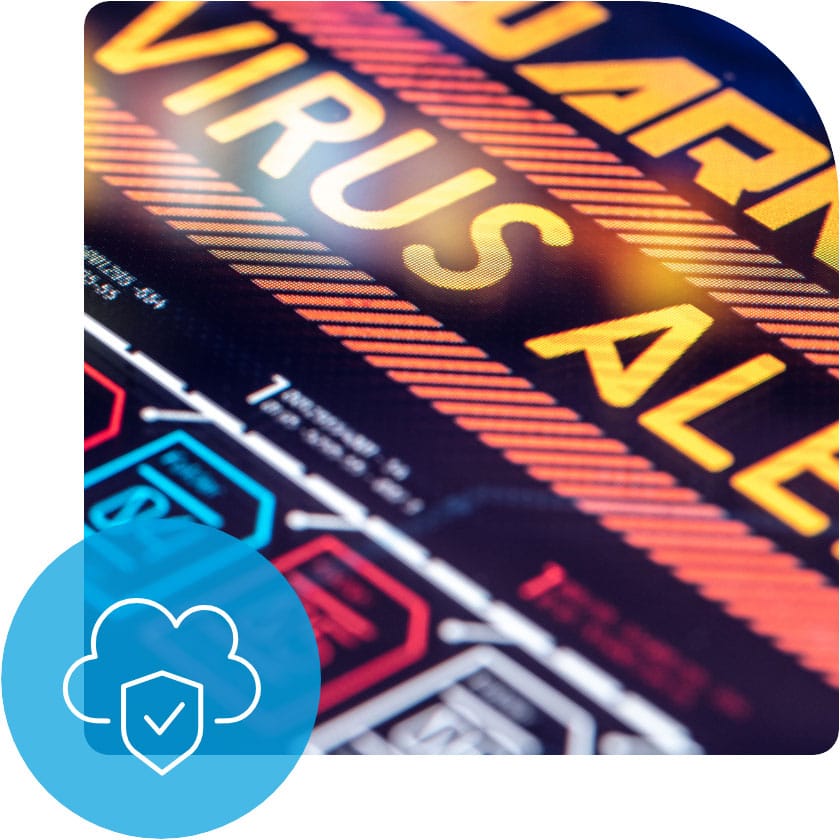 Identify and safeguard key assets
including hardware, software, operations facilities and more, and lock down access. Cyberattacks came come from anywhere — and they come in many forms. Never let your guard down.
Talk to your suppliers and vendors
Are you or any of your suppliers or vendors doing business with companies or customers located in the European Union? If so, you'll need to ensure that they are taking security and compliance seriously. Ask if they are GDPR compliant. Do they use the latest security protection? Are they backing up and transferring data safely? Remember, you're only as strong as your weakest link — so make sure your business partners take security as seriously as you do.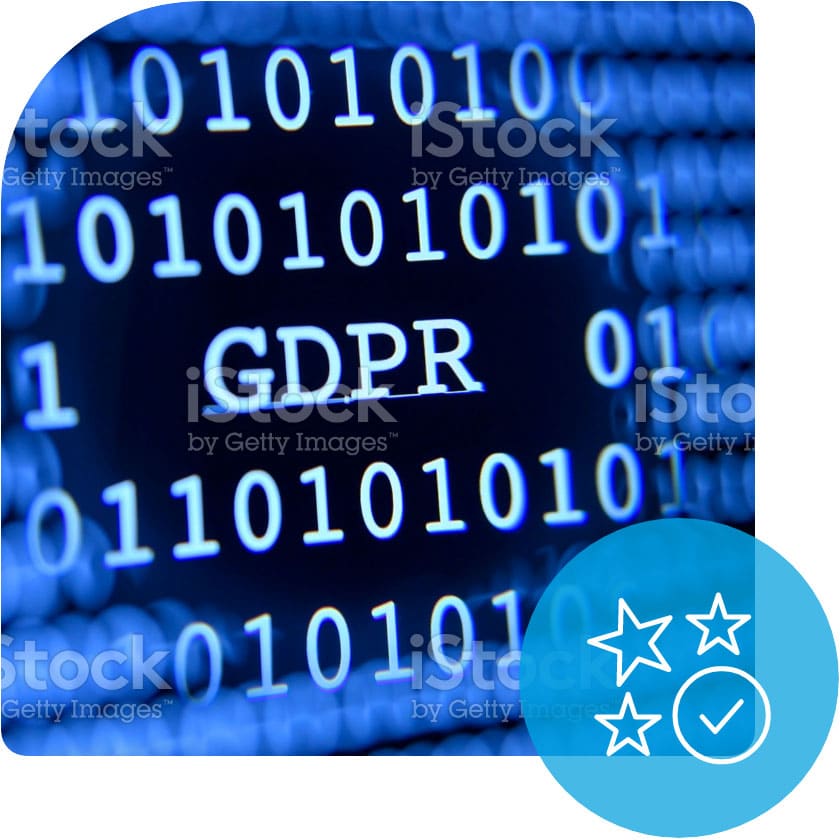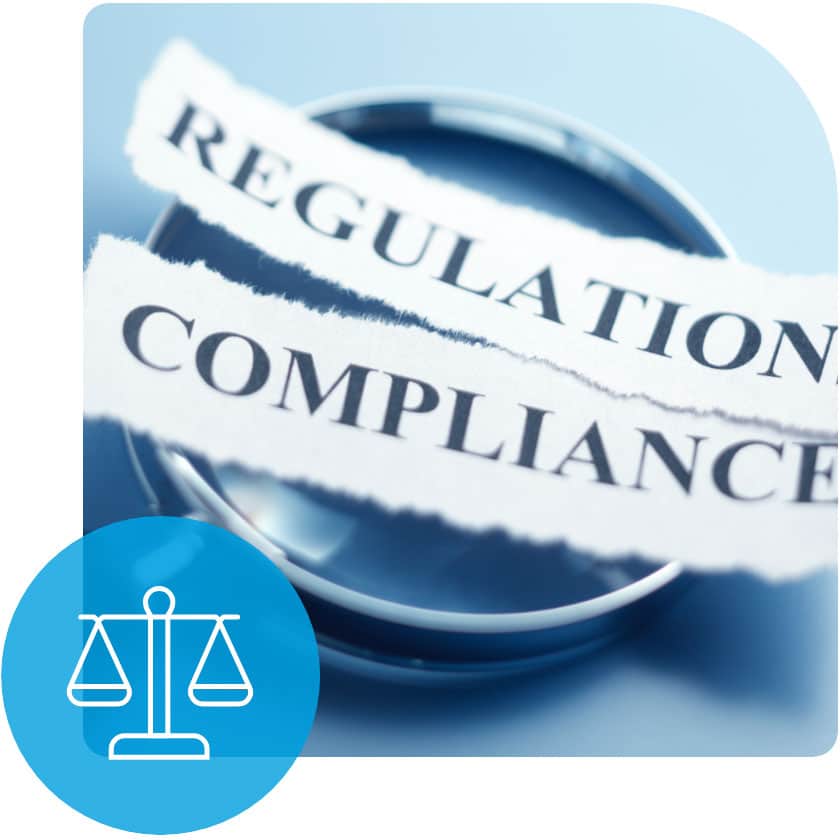 Follow data archiving regulations
For example, here are two government regulations that impact the handling of oil & gas company data:
Occupational Safety and Health Administration (OSHA) – Requires organizations in the United States doing business to provide confirmation of compliance with standards and regulations relative to worker and site safety, among other requirements.
Environmental Protection Agency (EPA) – Among the vast number of codes and requirements from the EPA there are requirements for the accurate reporting of data and the appropriate storage and retention of that data for regulatory oversight.
Back up and archive your business-critical data
Backing up and archiving assures that your records are systematically stored in a central cloud data repository with state-of-the-art security and legal hold features in place to guard against issues of tampering. Dropsuite Cloud Email Archiving was tailored-made for the rigid security requirements that manufacturing customers demand from a cloud partner.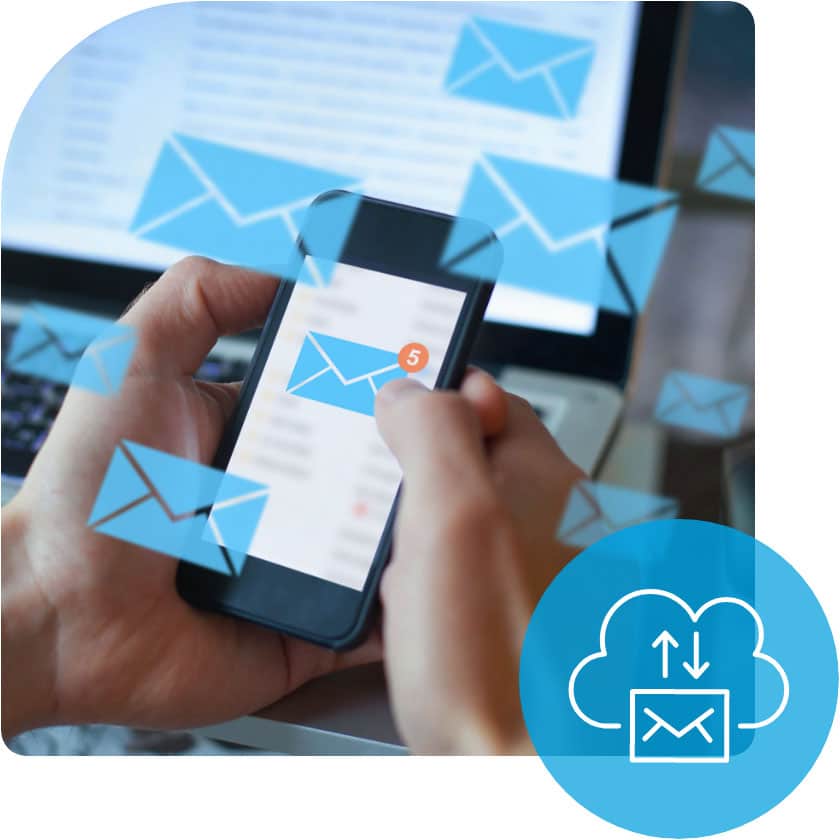 Use Cases for Oil & Gas Company Email Data Backup and Restore
One of the most common of use cases when it comes to lost data is an employee or other authorized person accidentally deleting data. Typically, with systems like as Office 365 there is a window of opportunity to pull files out of the recycle bin. However, there are limits to how long data is kept in the bin. If the discovery of lost data comes too late, the data is gone, permanently.
With Dropsuite, you can recover any email on demand — at multiple points in time. Our oil & gas customers have full "recovery assurance" for all emails, attachments, calendar and tasks — which is like insurance for your critical business data. Dropsuite safeguards your data, allowing you to focus on your business.
Another very common use case in the oil & gas industry is audits and/or requests for 3rd party access to data, often as part of regulatory inspections or signoffs. A typical, cumbersome and dangerous method for enabling third party access is to grant admin privileges to auditors. But is there a better way? How can 3rd-party auditors' access be granted to specific data and files across a complex ecosystem of email, file storage and resource sharing applications?
With Dropsuite, oil & gas companies can easily provide auditors or other 3rd parties access to many files including Office 365 data, Exchange Online emails, calendars, attachments, tasks and much more. Our single-pane-of-glass dashboard, easy to set up role-based access, and ability to simply add or remove users to a role greatly simplifies the process needed to grant access to specific 3rd parties – to ensure they have access to the data they need, and only the data they need.
One of the most heavily regulated industries is the energy industry, and especially oil & gas companies. The complexity of managing legal, safety, tax, and environmental compliance regulations constantly change. Worse, oil & gas regulations will vary from state-to-state and especially from country-to-country.
Dropsuite provides a comprehensive and robust Email Archiving solution specifically designed with regulatory compliance in mind. With Dropsuite Email Archiving you can conduct advanced search with over 20 parameters, customize retention policy and legal hold, use journaling and eDiscovery for data preservation, easily create audit logs and set up a review process very quickly – among many other capabilities.
Best-In-Class Data Protection Features for Manufacturing
Dropsuite's elegantly designed, scalable, and comprehensive email backup and archiving solution in the cloud was tailor-made for manufacturing operations — all manageable within a single pane of glass. Manufacturing companies can easily and cost effectively safeguard their email communication records — Office 365, G Suite Gmail or even IMAP/POP email systems.
Automate Backups
Setting up automated backups for compliance or just to "set and forget" is easy with just a few clicks of a button.
Insights BI Analytics
Advanced analytics toolkit that enables you to find patterns of usage, identify issues and recommend optimizations.
Military-Grade Encryption
Dropsuite uses military-grade AES 256-bit encryption and TLS/SSL to ensure your data is protected in transit and at rest.
Incremental Backups
Our solution finds and backs up only changed files which means your backup time is fast, and your storage is minimized.
Single Pane of Glass
Our dashboard makes it simple to set-up, administer, manage user access, restore files and much more.
Granular Restore
We provide granular restore so you can easily find and restore a single email, or a mailbox, or the entire email ecosystem.
Email Communications Data Protection for Oil & Gas Companies
With the increasing reliance on multiple sources, locations, and uses for data in oil & gas production, coupled with the move to data-driven OT and IT systems, it's more important than ever to find a low-cost, simple to administer yet secure data backup and protection solution – like Dropsuite's.
Dropsuite safeguards oil & gas company email communications data from unexpected data loss. Your data is safe in the cloud, available to restore at any point in time should you ever need to retrieve it.
A complete email backup and archiving solution assures that your records are systematically stored in a central cloud data repository with state-of-the-art security and legal hold features in place to guard against issues of tampering. Dropsuite Cloud Email Archiving was created specifically for the rigid security requirements most oil & gas customers require for proper data safety and protection.
Learn more about Data backup and Protections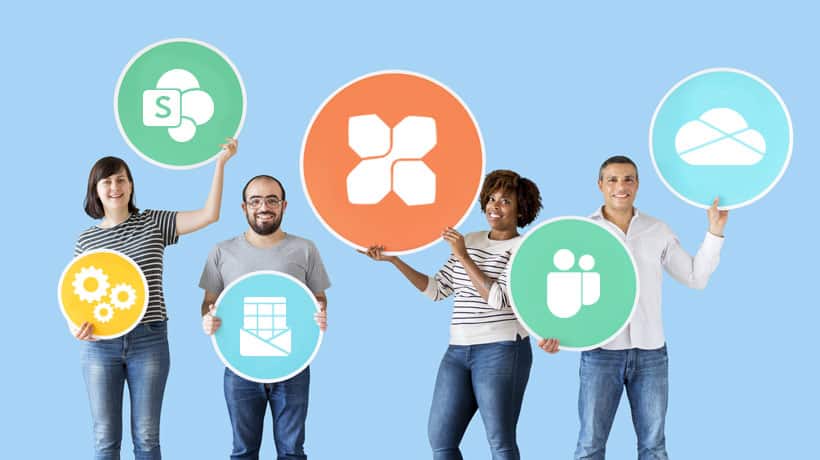 Learn how Velocity Group's customers can now focus on providing value and growth without worrying about their data.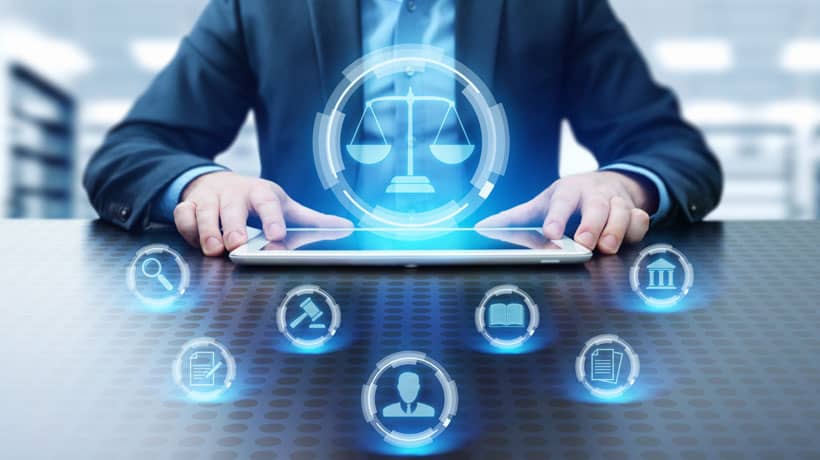 CPA and IT Consulting firm HBCG sought a multi-tenant, security-first mindset for their backup needs and got much more.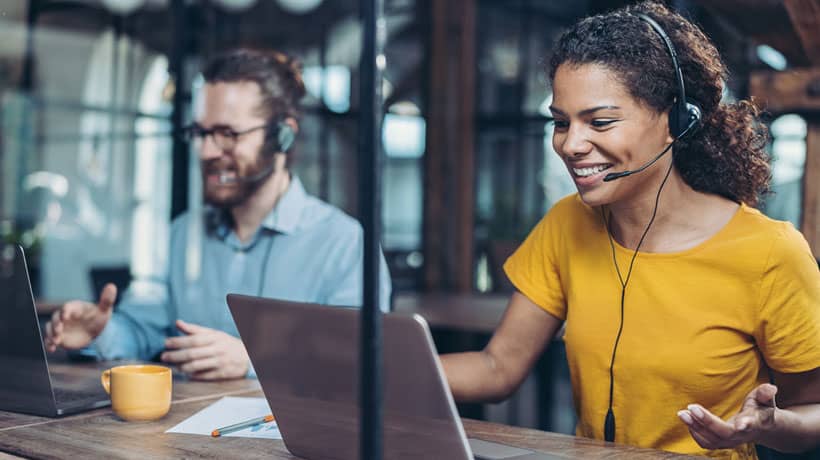 Read how True North uses Dropsuite Email Backup to ensure their customers in varied industries can access their Office 365…
"The secret sauce of our company is that in just one click, customers [such as healthcare organizations] can quickly recover data right up to the point of failure."
Experience a Live 15 Minute Demo
See how you can backup data for your business defense