Google Workspace Gmail Backup in the Cloud
Reliable Workspace Gmail backup engineered for 100% data protection and recovery.
Workspace (G Suite) Gmail Backup, Archiving and Restore
Workspace Gmail backup, archiving, and restore is a very important part of any data protection plan. This may come as a surprise, especially if you – like many people – assume all your business Gmail data is automatically backed up (shocker – it's not).
Email data loss caused by user error and malicious deletion is the number one reason why firms suddenly find themselves missing critical information. Not even Google can protect your data when that happens. And it happens often, typically from user deletions, ransomware attacks or from hackers accessing and removing data via stolen or lost devices.
In addition to this, regulated industries like finance, healthcare and law firms require archiving, which goes well beyond what Google offers businesses with the standard Workspace Gmail solution.
Massive Phishing Attack Targeted Gmail
Recently a massive phishing attack targeted Gmail users. The attack was an attempt to gain control of entire email histories and spread itself to all contacts. The cyber attack caused havoc for approximately 1 million Google users. The attack looked trustworthy because it was delivered to what appeared to be someone the users already knew, and the payload manipulated Google's real login system.
Imagine if you were a business that had never backed up your Workspace Gmail. A sophisticated phishing attack like the Google Doc Phishing Scam could have stolen, destroyed or blocked access to your businesses' most valuable asset – your data.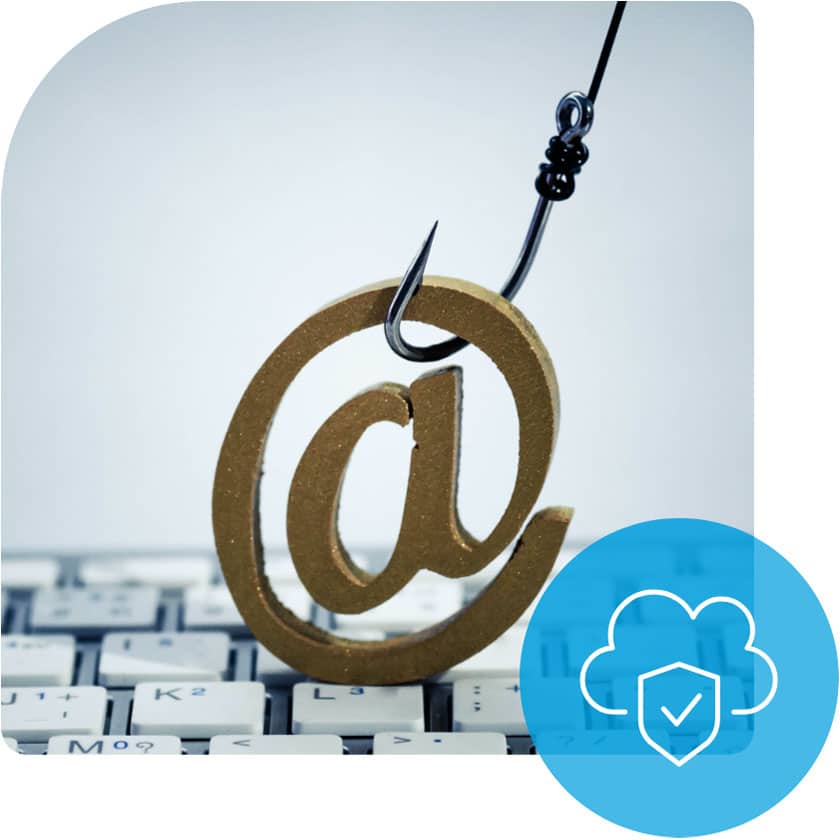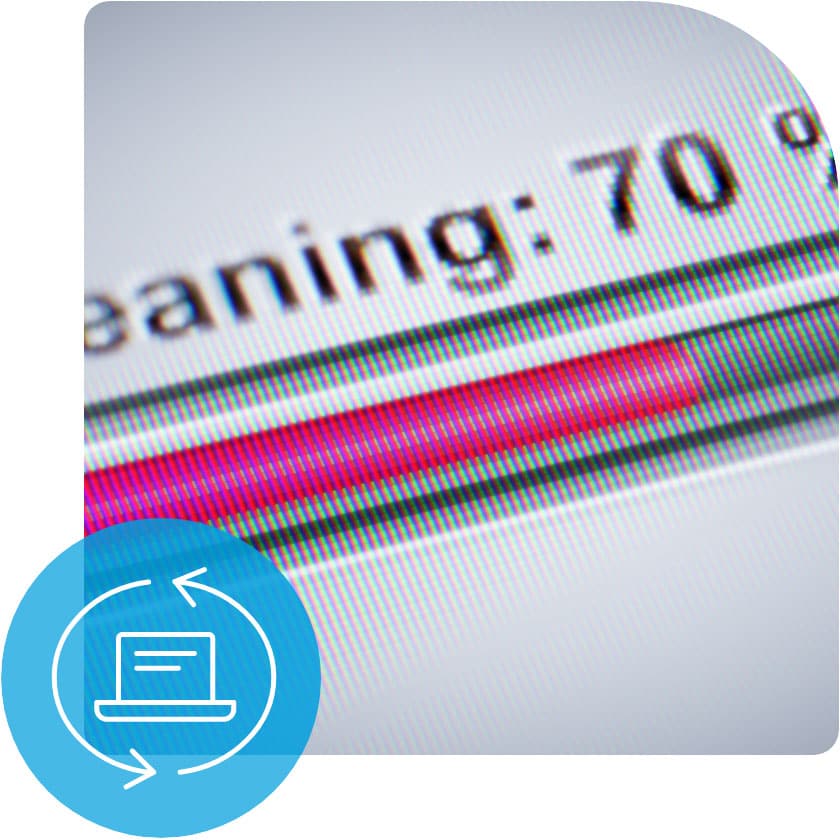 The Big 'Gotcha' of Gmail Backup
Gmail has a 'gotcha' associated with it. The gotcha is the feeling that your emails are being backed up by Google and therefore are safe. In reality, this is not the case at all. Per Google's own help information:*
Google will immediately and permanently delete your Gmail data. Google does offer an archiving product (for a fee for certain Workspace licenses only) – but this is not the same as a dedicated, industry-leading backup and archiving product specifically created for secure, reliable and 100% safe cloud-to-cloud data protection and data restoration.
To put it simply, without a data protection tool like Dropsuite's Workspace Gmail Backup, you're putting your entire company's email communications at risk.
"Once a client administrator or user has deleted data in Workspace, our Google systems deletes it according to our Privacy Policy or your Workspace agreement (including the Data Processing Amendment for customers who execute it). The pointers to a user's data are deleted immediately once a client's administrator deletes a user account."
* Source: Google Cloud Help – Privacy and Security Reliability
How you prepare for data disasters is up to you
Andrew: Andrew doesn't give his Workspace Gmail data a thought. Why should he? It's all in the cloud, and it's always there, right? Wrong. He gets a call from his CIO. An employee was let go, and before he left he deleted all of their Gmail. The data was incredibly important, so the CIO needs Andrew to get it back. Now. What does Andrew do?
Paul: Paul knows that Workspace Gmail is a great tool, but with a big hole in data protection. For an extremely low cost per seat he's installed Dropsuite's Workspace Gmail backup and archiving solution. He set automated backups that occur three times a day, and because there's unlimited storage and unlimited restore he doesn't have to worry about a thing. When the CIO calls, Paul uses the advanced Search tool to quickly find the employee's files, and using 1-Click restore he instantly brings all the emails back.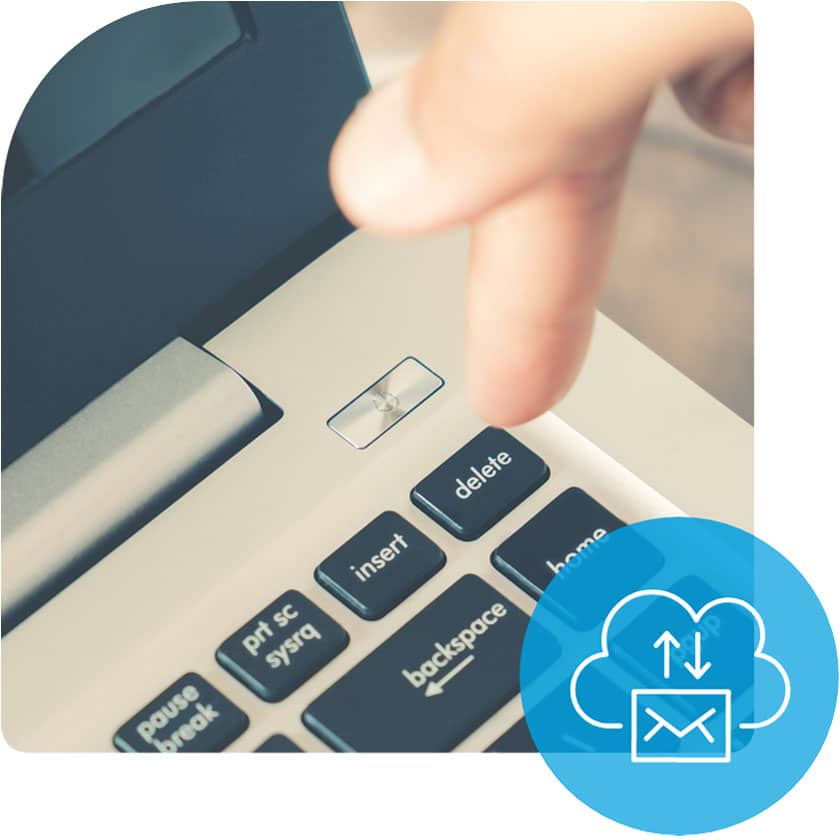 How Dropsuite Protects Workspace Gmail Data
We built Dropsuite from the ground up specifically to make it as fast, easy and secure as possible to backup and recover your Workspace Gmail data. You can feel safe and secure knowing that should any emergency occur, you are prepared.
With Dropsuite, if you ever experience an unexpected email data loss event, you'll be comforted to know that you can recover all your emails in short order. Our 1-Click restore feature makes it easy to find your lost, corrupted or deleted email files at any point in your backup timeline, and restore them into your Gmail account with just the click of a button.
Best in class Gmail backup features include:
Automatic Backup: Set automated backups to keep data fresh and up-to-date
Encrypted Data: Full TLS/SSL and AES-256 bit military-grade encryption
Unlimited Storage: Don't worry about running out of backup storage, ever
1-Click Restore: Recover a file or entire ecosystem with 1-Click restore
Benefits of Workspace Gmail Backup
Automate the Backup Process Easily
You can back up your Microsoft 365, Google Workspace or Website files within 5 minutes and automate future backups. Incremental backups include unlimited storage and retention options to ensure you never run out of space.
Make Administration a Breeze
Our single-pane-of-glass admin panel with roll-based access levels enables you to grant access easily. Create departments, groups and department admins. Easily grant access to users in and outside your firm such as IT Admin, Compliance Reviewers, Users etc.
Find it Fast with Advanced Search
Choose from 20 different attributes such as senders name, date, keyword, header and so on to filter and find the right files in our advanced search tool. You can also view, modify and delete search queries with just a click. This greatly simplifies file recovery.
Restore and Download with 1-Click
One of our most popular features is 1- Click restore and download. You can easily restore or download single files, a set of files or all files to your personal computer. And in case of accidental deletions, you can restore all using the 1-Click function.
Secure Storage for Peace of Mind
Feel safe knowing nobody other than you and those you designate have access to your backup emails and files. Your data is fully secured with TLS or SSL when available. And your data is encrypted using military-grade 256-bit AES. It's protected both in transit and at rest.
Uncover Hidden Productivity Data
Insights BI analytics toolkit is an advanced analysis system included free with Dropsuite's backup and restore solution. Transform stagnant, archived email data into actionable business intelligence. Use reports to find and fix business process issues.
Don't Wait! Get a Demo or Free NFR Trial Right Now
Why wait for a disaster to happen to your Gmail data? Or worse, why gamble that if a data disaster does happen, somehow you'll be able to figure out where the data is and how to restore it? Contact us to arrange for a free 15 minute live demo. Or try an absolutely free NFR trial (no credit card required) to see how much better Dropsuite backup and restore can be. Try before you buy – you'll feel better about how fast, easy and secure it is to properly protect your data.
"The secret sauce of our company is that in just one click, customers can recover the data they lost right up to the point of failure."
Experience a Live 15 Minute Demo
See how you can backup data for your business defense