Dropsuite will be exhibiting at Microsoft Inspire 2018 from July 15th through July 19th at the Mandalay Bay Convention Center in Las Vegas, Nevada. As a proud provider of Cloud Backup for Office 365, Dropsuite continues our focus on supporting the Microsoft ecosystem, which is why we are excited to once again be participating at this important conference.
If you are attending the Microsoft Inspire conference, please stop by and say hello! We'll be at booth 328 and we will be providing demos and free NFR licenses of our Cloud Backup for Office 365 product, which includes the ability to backup and restore Hosted Exchange, Exchange Online, SharePoint, OneDrive, Team Sites, calendars, attachments, tasks and more.
Dropsuite's sales and marketing team is eager to meet MSPs and VARs in the Microsoft community. We'll be providing live product demonstrations on how you can easily backup, archive and restore Office 365 files using our secure, military-grade encrypted SaaS-based service — Cloud Backup for Office 365.
New Feature – Dropsuite Insights BI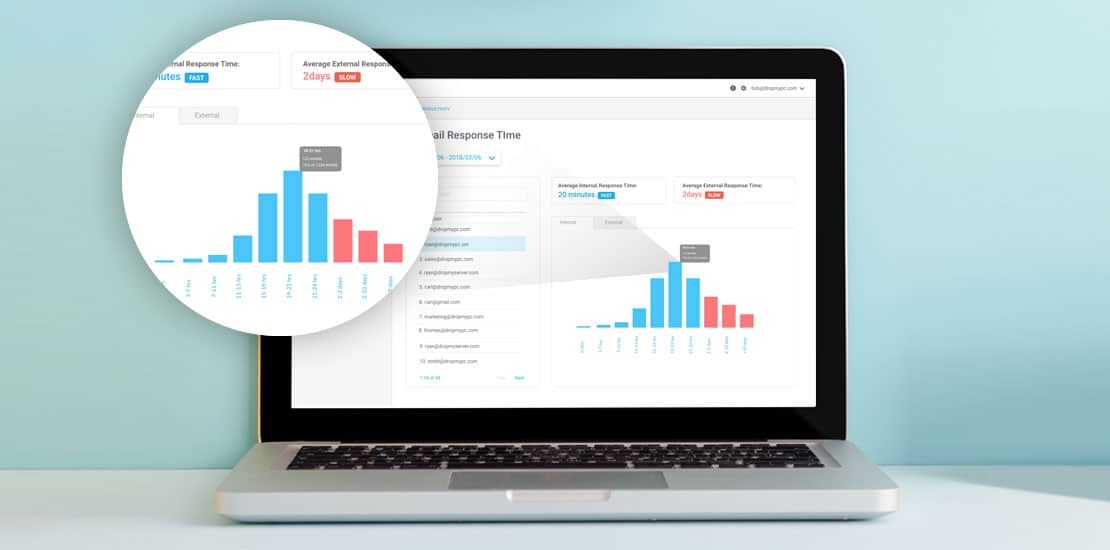 New for this year's conference is the debut of Insights BI by Dropsuite. Insights BI is our new business insights and analytics tool that's included with our Cloud Backup for Office 365 product.
Insights BI provides a robust email analytics toolset for organizations who seek to transform stagnant, archived email data into actionable business intelligence. Dropsuite Insights BI turns complex and extensive email data sets into simple, actionable reports, graphs and charts.
With Insights BI, you can identify patterns of process-flow issues, see where productivity may be compromised, and learn where potential gaps are causing poorer business performance. With this analysis tool you can use the data to make recommendations for business optimization.
Backup for SharePoint, OneDrive and Team Sites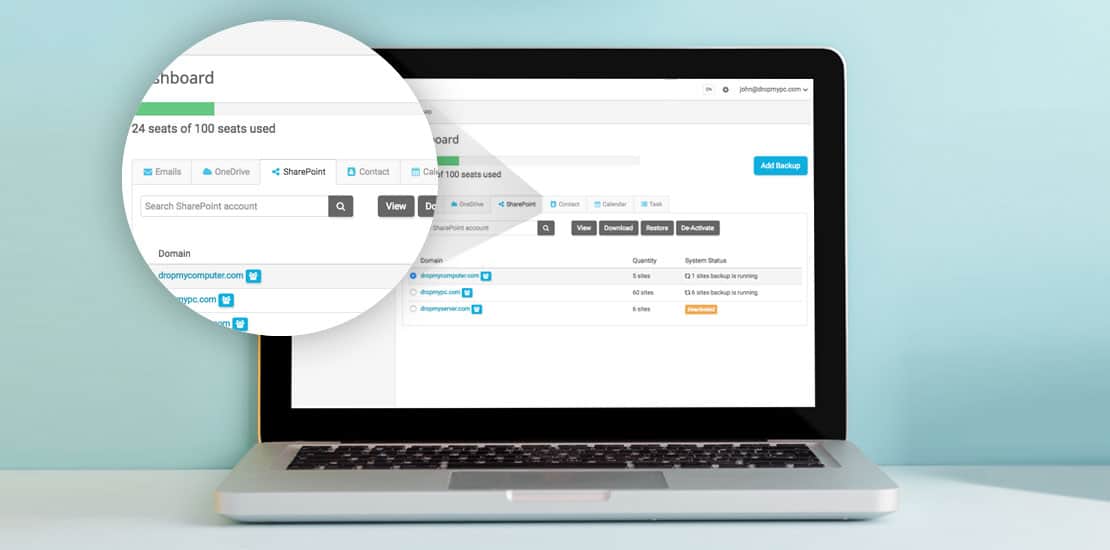 Included in our Office 365 backup solution is backup and restore for SharePoint, OneDrive and Teams Sites files. These are included for no additional cost.
Our best-in-class service is easy to set-up, very simple to administer and includes our "1-Click" restore of your critical business data.
Microsoft stipulates in their contract agreement that they are responsible for the infrastructure you use, but not your data.
By using Cloud Backup for Office 365, you can maintain complete copies of critical business data to ensure protection from hackers, ransomware, accidental deletion and more.
Backup and Archive for Microsoft Exchange, Gmail and IMAP/POP
In addition to Office 365, Dropsuite also provides backup and archiving solutions for other ecosystems including; G-Suite Gmail, IMAP and POP protocols.
Microsoft Inspire 2018: Visit the Dropsuite Booth for a Free Demo
If you are attending Microsoft Inspire 2018 and you would like to see a free demo of our Office 365 backup and archiving solution, just drop by booth 328.
And if your time is short and you'd like to arrange for a demo at a time convenient for you, just call us: US +1-408-780-2106 or International +65 6813 2090 or email: sales@dropsuite.com