As a partner or customer of Dropsuite you can now effortlessly safeguard even more of Office 365 applications with an industry leading user experience and a refreshed user interface.
Our goal at Dropsuite is to simplify and optimize your data protection so you can focus on delivering what you do best. To that end, we completed major enhancements to the Email Backup and Archiving product suite. This includes a fully refreshed user interface, additional Microsoft Groups & Teams data protection capabilities and a streamlined account onboarding process to improve security.
No matter whether you're using Hosted Exchange, Open-Xchange, G Suite Gmail, IMAP or POP3 systems, you can rest assured your data can be safely and securely backed up and restored.
The new additions to Microsoft Groups and Teams capabilities include backing up, archiving and as necessary restoring Chats. Chat in Teams has become a prime means of collaboration, and the ability to safely and securely backup, archive and restore this business-critical data is an important part of any business data protection plan.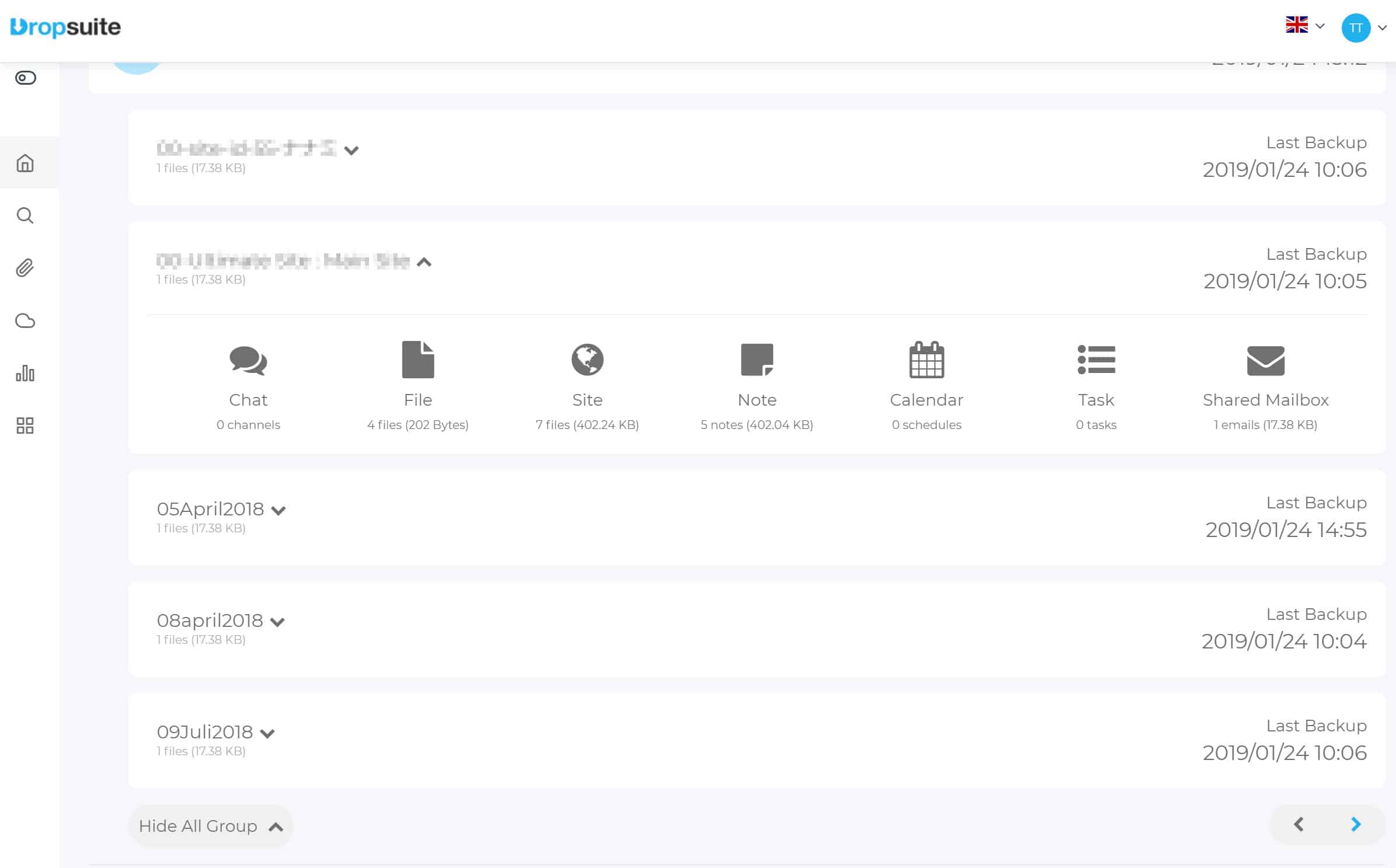 In addition to Groups and Chats, Dropsuite provides:
Email Archiving
eDiscovery
Insights BI Analytics
1-Click Restore
Single Pane of Glass Dashboard
With a refreshed look plus added functionality, partners and end user IT administrators can set up data backups and archives faster, speed up manual tasks such as single click authentication, as well as making it easier to find data faster.
Primary customer benefits from the upgrade:
Boosts productivity via intuitive and responsive design enhancements
Expands utility for Groups & Teams
Streamlines the onboarding process
Further Enhances authentication security
Reduces customer support time/costs
Dropsuite's new user interface and other product enhancements have been introduced at a time when backup, archiving, eDiscovery and data recovery has become critical components of today's tech stack for resellers such as distributors, managed service providers, web hosters and full service telcos.
To learn more about the user interface refresh and added functionality read the Dropsuite User Interface press release.
For more information about Dropsuite or a free 15 minute demo, please email sales@dropsuite